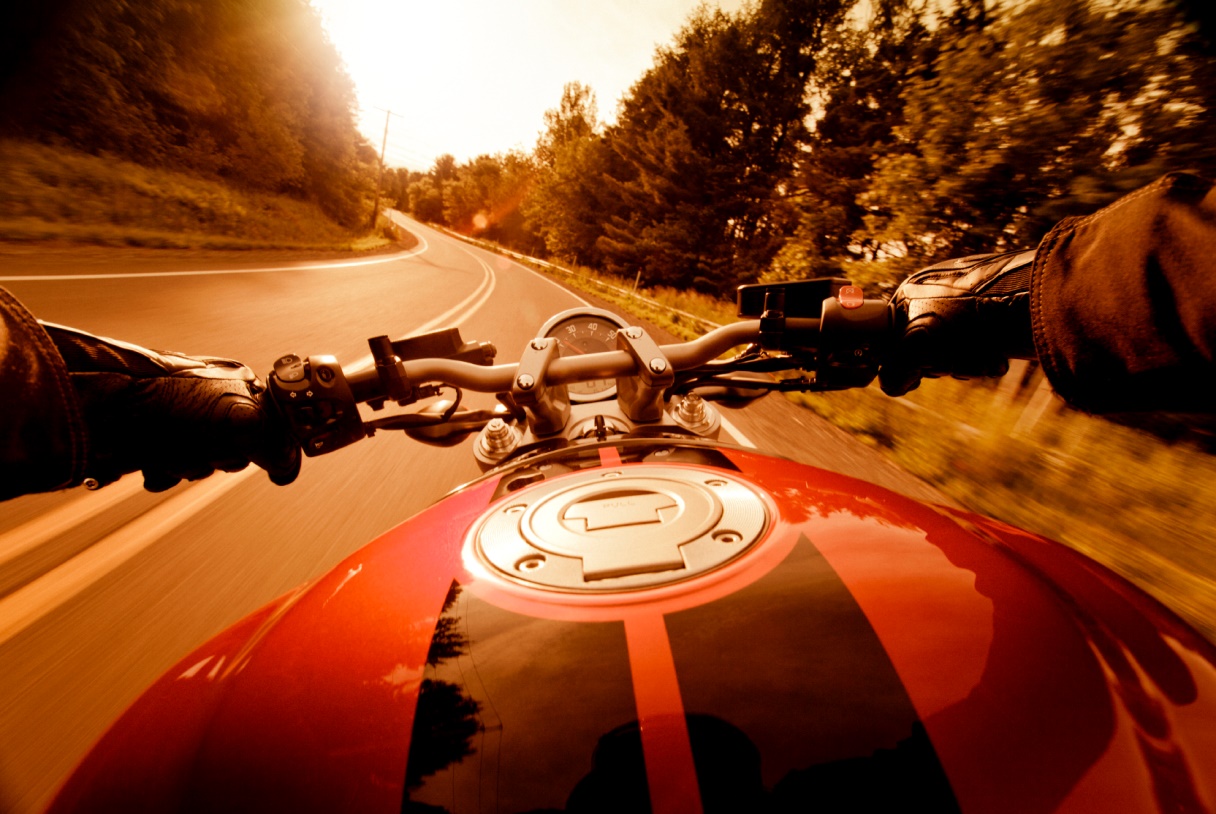 Motorcycle chases have provided some of the most iconic moments in Hollywood history, stretching all the way from the early days of the industry to today. Motion pictures and motorcycle brands like Harley Davidson are uniquely American in character, and when put together, they strike a deeply resonant chord among movie going audiences.
These motorcycle chases from Hollywood history put audiences on the edge of their seat and geared up the excitement through the decades:
No. 1 – The Great Escape
The most iconic motorcycle chase in American movie history belongs to the undisputed king of chase scenes – Steve McQueen. In The Great Escape, McQueen plays an escaped WWII POW that flees from Nazi agents on a stolen motorcycle (a TT Special 650 Triumph). While rocketing toward the German-Swiss border, McQueen's character jumps a barbed wire fence in his race to freedom, but becomes entangled in a second fence.
This iconic scene combines macho 70s bravado with national pride concerning the role of America in World War II, and incredible camera and stunt work come together to create a tense, unforgettable scene. McQueen did not perform the jump himself in this scene, but did perform many other stunts in the film. McQueen actually did student duty as one of the German soldiers chasing his own character on another motorcycle.
No. 2 – Terminator 2: Judgment Day
Schwarzenegger. Motorcycle. Semi-truck. Enough said.
Terminator 2 is considered one of the greatest action movies ever, and for good reason. The $100 million extravaganza of explosions, gun battles and robotic mayhem made extensive use of then-new computer generated imagery (CGI) technology.
In the motorcycle chase scene, Schwarzenegger's character, a Terminator robot converted to the side of future humans fighting a war against a tyrannical artificial intelligence, rides to the rescue of John Connor, who is being chased by another Terminator in a semi-truck. Schwarzenegger pursues the T-1000 Terminator on a 1990 Harley-Davidson FLSTF "Fat Boy." Gunfire, explosions and classic Arnold one-liners ensue.
No. 3 – Matrix Reloaded
The Matrix Reloaded provides a thrilling motorcycle chase scene when Trinity (Carrie Ann Moss) steals (doesn't anyone in these movies ever buy anything?) a Ducati 996 to evade pursuing agents of the artificial intelligence governing the Matrix.
The Ducati darts through traffic, eluding pursuing agents to the beat of the Matrix's techno-fueled soundtrack.
No. 4 – Skyfall
Daniel Craig's James Bond trades in the Aston-Martin for a Honda CRF250R in the latest installment of the Bond series. Bond steals the motorcycle to chase down a villain, also riding a Honda CRF250R. The chase winds through a Turkish town, adding authenticity to the scene.
The Skyfall chase has all the classic elements of a good motorcycle chase, with thrilling jumps and a landing on a moving train. Stunt coordinators for Skyfall picked the Honda bike for the film because of its reputation as a durable off-roader and its amenability to extensive modification.
No. 5 – Yes Man
It's rare that a non-action movie includes an exciting motorcycle scene, but Yes Man pulls it off with aplomb. In the romantic comedy's grand gesture scene, Jim Carrey's character leaves a hospital wearing only an open hospital gown and, wait for it… steals a Ducati Hypermotard to get to the woman he loves.
Carrey, one of the greatest physical comedians of our time, flies through Los Angeles to get to ladylove Zooey Deschanel. Predictable smooching ensues.
No. 6 – Operation Condor
Jackie Chan, one of the greatest stunt actors ever, puts his two-wheel skills to the test in Operation Condor. In the film's motorcycle chase scene, Chan negotiates a Honda trail bike through a series of wheelies and tricks, and even rides on the roofs of cars. Chan also manages to save a baby during the chase.
No. 7 – Mission Impossible 2
While his star may be shining a little less brightly these days, Tom Cruise remains one of the top action stars of all time. In Mission Impossible 2, action star Tom Cruise flees a pursuer on a Triumph Speed Triple. The chase rockets through a rough patch of Australia and kicks up a tremendous amount of dirt. Cruise's pursuer rides a Triumph Spirit in the scene.
The raw power and excitement of watching motorcycles– whether the action star is riding on Harley Davidson wheels, a Honda crotch rocket, or some other high performance bike – have been making movie magic for nearly a century. The thrill rides shown in these films are a cinematic Valentine to the raw sex appeal of motorcycles. Rotation Custom Motorcycle Parts can help motorcycle enthusiasts customize their bikes to look like iconic motorcycles from films they love, or to develop their own signature style. Rotation Custom Motorcycle Parts sells after market components like chrome Harley wheels, exhausts, and forks for a variety of motorcycle brandsFor those who want to feel the power of a high performance motorcycle in real life, Rotation Custom Motorcycle Parts can add to the excitement and the experience.