Harley Davidson Wheels
When your ride is a Harley, you're not going to settle for any old wheels. You want the best quality wheels for your Harley Davidson! That's why the savviest bikers are gunning their engines, and rims, in our direction.
Nobody does Harley motorcycle wheels better than Rotation. No matter what kind of Harley turns you on—Softail, Street Glide, Road Glide, Fatboy, you name it – Rotation's got the Harley rims to make a sweet ride even sweeter.

Great wheels really make a bike, pick from the best chrome finish, contrast cut, platinum cut, eclipse, black, matte black, and many more! Get top brands at low prices when you shop Harley wheels at Rotation.
Most wheel packages for Harley Davidson motorcycles are "bolt-on" ready. So if you are looking for a weekend project to add a wheel package to your bike, look no further. Rotation has packages ready to install on your bike. Whether you want a 21 inch, 23 inch, 26 inch, or even 30 inch rims, Rotation has the Harley Davidson rim package for you. Rotation has wheel packages for ALL Harley models, Street Glide, Road Glide, Fat Boy, Dyna, Vrod, Deluxe, even Sportster.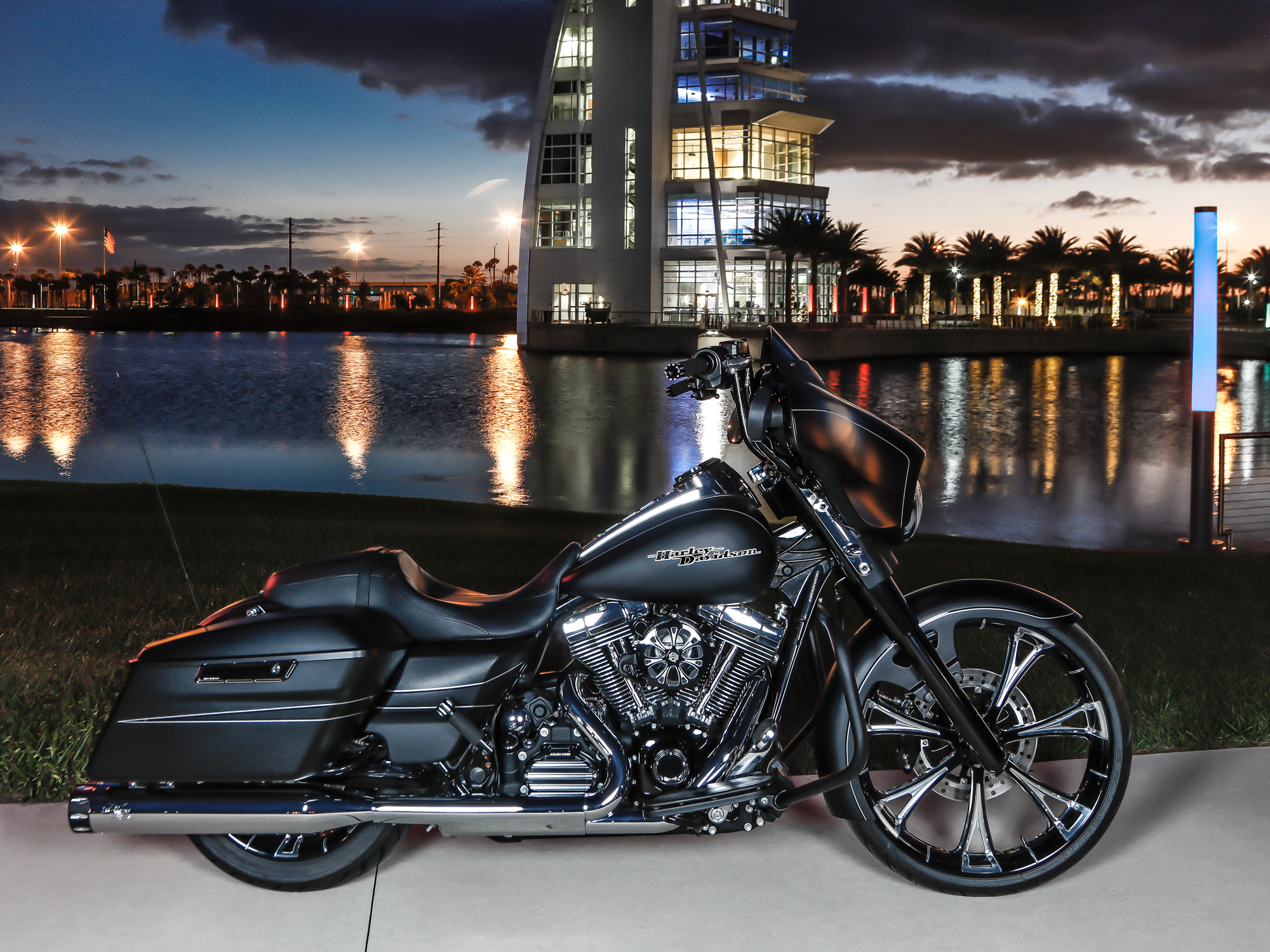 Give Rotation a call when you are ready to discuss the wheel package options for your Harley Davidson. You will find staff ready to answer your questions, and provide the guidance you are looking for. At Rotation, we strive for 100% customer satisfaction.